Today, I will talk about Pro-Writing Aid
Since some of you guys don't really speak English that well same as I. Today I will teach you the steps I used to write my blog posts online and ensure that my posts are well written and grammar check.
How To Use Pro-Writing Aid
However, you'll learn how to use the Pro-Writing Aid Software as you go along with in today's topic. Pro-Writing Aid is one the best English editing app in the world Today, It is the only English grammar app that provide a lifetime subscription to its users than all the other software that I use online.
Reasons
Because one it's a very a good software which you can use online if you want to become good at English either in writing or speaking; I'm telling you I'm not good English and it is because of this English Grammar Software which saves my life from poverty.
Reasons 2
As a result It has many features which other grammar softwares don't have that's one thing I love about it so much; It has Microsoft Word, Google Docs, Scrivener or Google Chrome extensions that other grammar softwares don't give. It also allow users to do a 14 day trial on their computers; I'm telling you it is very good as how I see it so far.
Pro–writing Aid Features
They have a lot of features from cliches repeating phrases, passages that would cause issues with diction, sentence and paragraph lengths, 'sticky sentences', and even style. They check if you sentence contain cliches, passages that would cause issues with spelling and grammar. They also check for dialogue of the sentence, paragraph lengths and even style.
Pro writing Aid Features 2
I'm telling you I don't see nowhere else you can find this software, men if you check on Google you will never find another softwares like this one Telling you I researched the entire internet and still couldn't find another software like this one it's great for people who are not good at English especially for me. I have to give thanks to technology they help me a lot in my marketing career.
Ladies and gentlemen, I'm not rich I came from a poor family; who don't really have it and that's the reasons I am doing marketing today! I work hard just to turn my blog into a career; Although things are tough for know but I know later in life, things will get better and I decided that I will not sell my soul to get rich and if that be the case I will rather die trying..
Guys and Ladies
If you want to learn more about blogging and becoming a blogger and you want to make a career out of this stuff you have put in a lot of work and patience, nothing will come overnight you have to work hard for what you want in life; nothing comes easy!
This post contain affiliate links if you click on the link below and wish to make a purchase no problem that's just a contribution to the website so you keep getting great content and getting to learn more about blogging, online Marketing; How To Start a business online.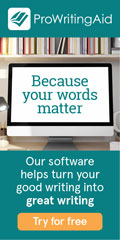 https://affiliate-professor.net/wp-content/uploads/2019/06/6.png
1083
1923
admin
https://affiliate-professor.net/wp-content/uploads/2019/12/download-1.png
admin
2019-06-26 05:41:23
2019-08-19 21:41:44
Learn How To Use Pro writing Aid Today!